What a weekend!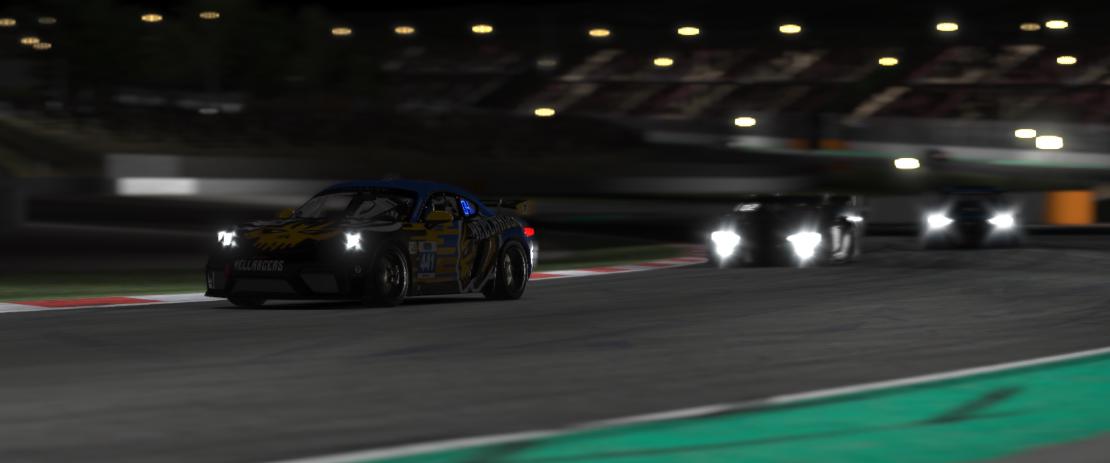 With several big endurance leagues going on at the same time, it is inevitable that they sometimes end up on the same weekend. This weekend, we had IVRA Endurance on Saturday with 6 hours on Imola and 24H SERIES Esports 6 hours of Barcelona-Catalunya on Sunday. Since we run three cars in IVRA Endurance, this meant that most of the team had to step up and do some racing! Fortunately, we have a nice width in the team and moreover, most drivers can switch cars and perform well also in the cars that they drive more seldom.
Starting off with the IVRA Endurance, having won the last race in the LMP Pro class we came in with somewhat more confidence than usual. But each track has its own challenges, and teams often have tracks where they are more or less competitive. It's always hard to know beforehand which team will have a good or bad day. As it turns out, we had yet another pretty good day for the same LMP Pro car which came in as 2nd car in class. Unfortunately, the #29 car had yet another bad day at the office and was involved in all sorts of issues, placing it way further back in the field than what we hoped for.
The GTE Pro car was in the lead with only 30 minutes to go and things were looking really good for a first win in this year's IVRA Endurance series. Unfortunately, one tire in the gravel at the wrong time turned the car around and we had to settle for 3rd car in class. Nevertheless, a great result in the race!
In the 24H SERIES Esports, our car showed great pace in the practice sessions and we were eager to race and see how far that pace would get us. This series usually brings intense multi class racing since there are four classes where all four classes have some of the best drivers on the service, and over 6 hours things are likely to happen. The Barcelona track has some sections that are tricky in multi class and as it happens, that was really showing in this race. Our car was spun around twice over the course of the race, ending our chances for a podium, but we were able to hang on for a P4 finish which is still something we are proud about.
Both series have only one race left, and neither car has a real chance of a podium in the overall standings, but we want to end the season on a high note so time to practice for the next one!